Valentine's
day decor will not be complete without one or more vases you can fill with fresh, faux flowers or any other fillers. My
Love
vases are a low-cost project, created simply from four different glass vases from Dollar Tree and paints I had in my craft stash.
Lets begin by gathering the following materials.
Materials:
4 glass vases. I choose four different shapes.
Clear Contact Paper
Tracing Paper
Krylon Spray Paint - Cherry Red
Scribbles Dimensional Fabric Paint - Sparkle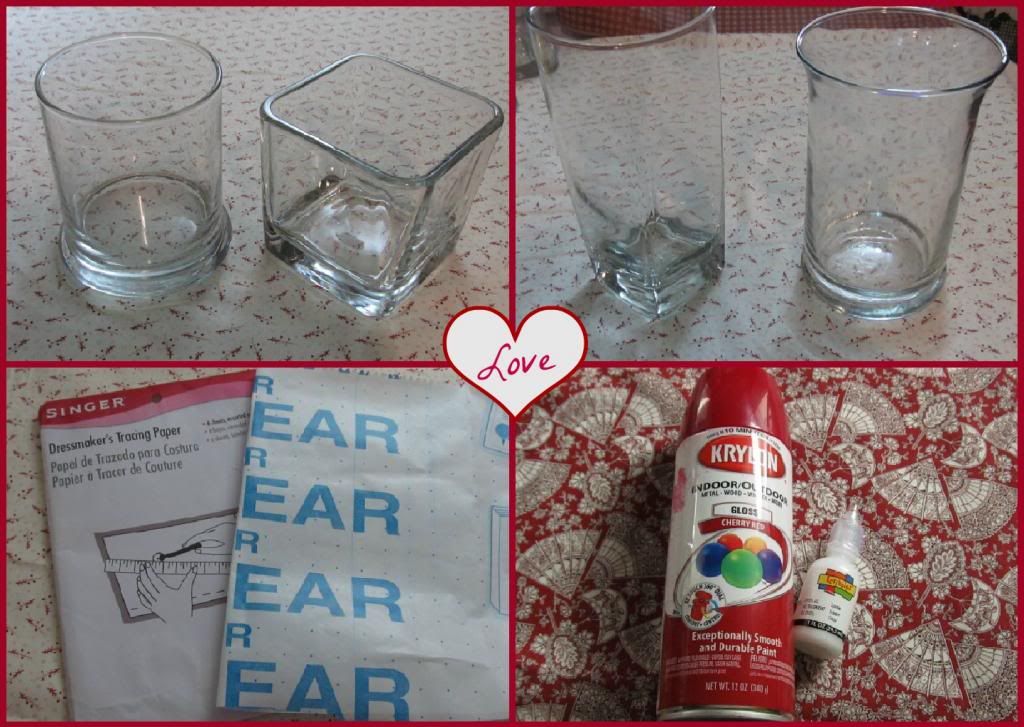 Letters - I created mine in Word using Font Name: RAVIE, Font Size: 175, printed on reverse order.
Scissors
Newspapers
Rubbing Alcohol
Paper towels
X-Acto Knife
Directions:
Using the tracing paper, begin tracing your letters onto the contact paper. Make sure your letters are placed in Reversed Order, prior to tracing.
Wash and dry your vases. Wipe them using rubbing alcohol and paper towels. Let them dry completely.
Cut your letters following the tracing lines. Remove the backing paper and firmly apply letters to each vase.
Using your fingers, rub each letter to make sure the edges are affix to the vase's surface.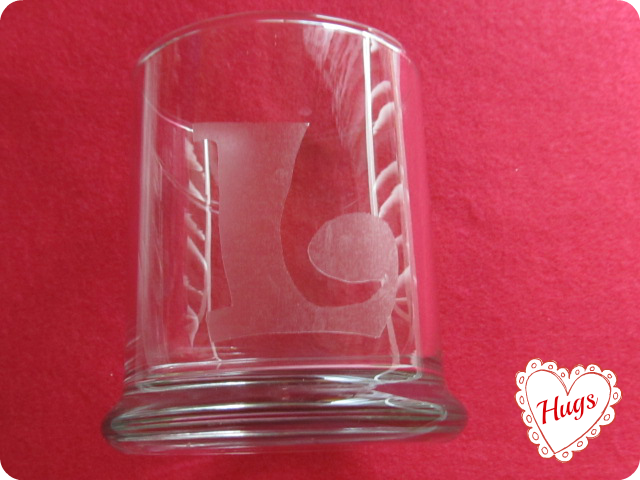 Cover your working area with plenty of newspapers or drop cloth. In a well ventilated area; paint your vases using the Krylon Spray paint. I gave my vases two coats. Let each coat dry for at least one hour. Let vases dry overnight before adding your Fabric Paint.
Remove the letters from all the vases. If any spray paint bled under your letters, carefully remove it with a X-Acto knife.
Begin decorating your vases using the Scribbles Fabric Paint. Outline and fill each letter. Make sure the exposed glass area is covered with paint. Let dry at least 4 hours. I gave my letters to coats of fabric paint to double up the Puffiness.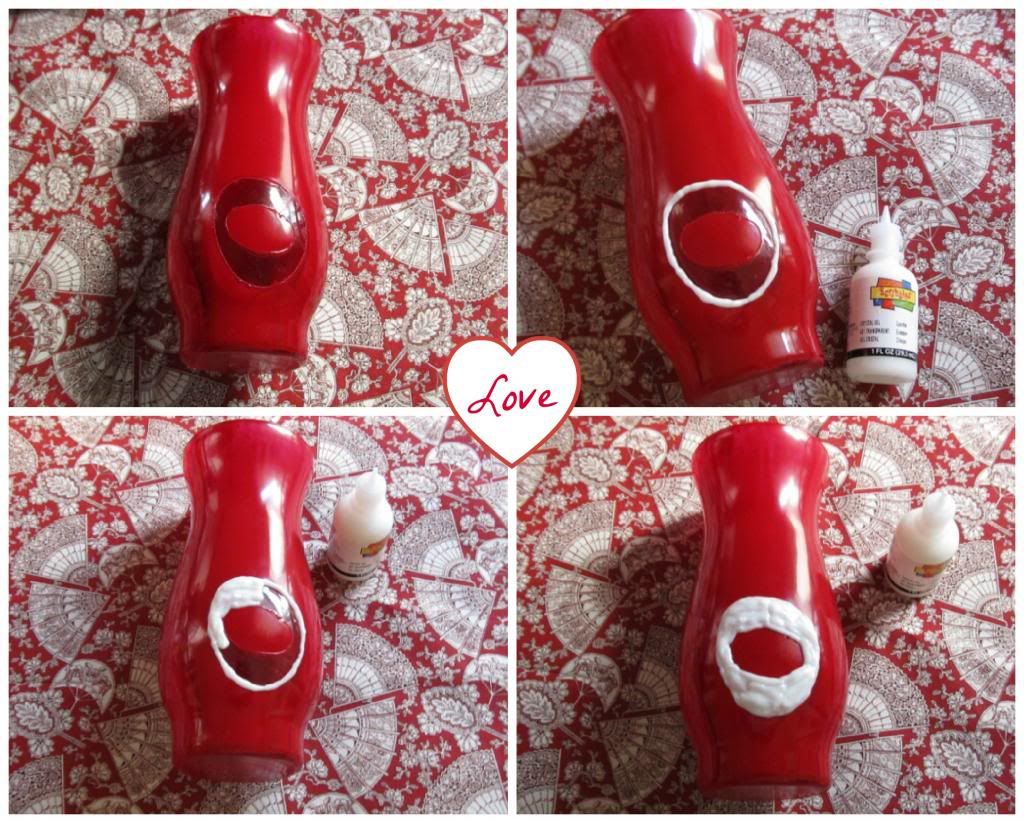 I just love how this fabric Paint dries, giving my project that awesome Puffiness effect. The plain glass vases I started with now have a super dimensional finish.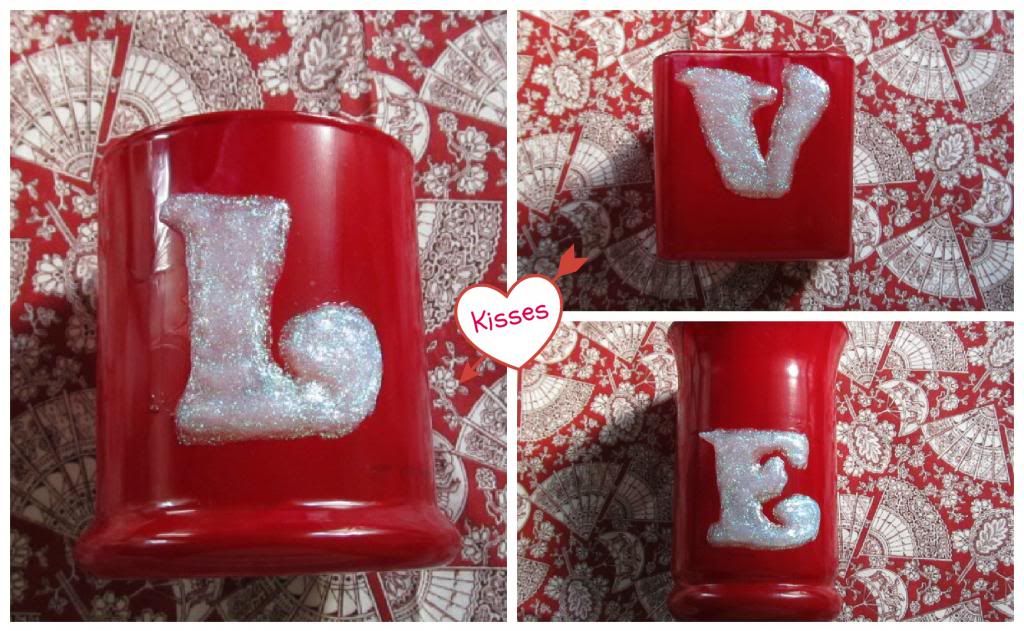 I hope you enjoy this tutorial and add a few bottles of Fabric Paint to your craft stash; you will not regret it....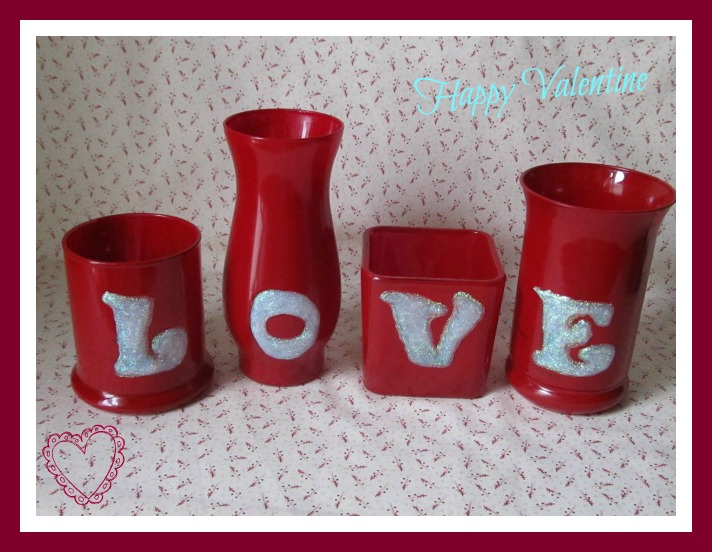 Linking to:
Today's Creative Blog
debbie-debbiedoos