Do you have a favorite SeaFood dish? I love all Seafood, but my favorite is Salmon and Mussels. After many recipe testings, I came up with my own Mussels Recipe.
INGREDIENTS
Fresh or Frozen Mussels. I made this recipe with Frozen Mussels purchased at Walmart, $3.99 (bag)
1-2 Tomatoes - chopped
2-3 Garlic Cloves - chopped
1 small Red Onion - chopped
1/2 Red Pepper- chopped
A small bunch of Cilantro - chopped
Chicken Broth
2 tbps Olive Oil
Salt to taste
Wine of your choice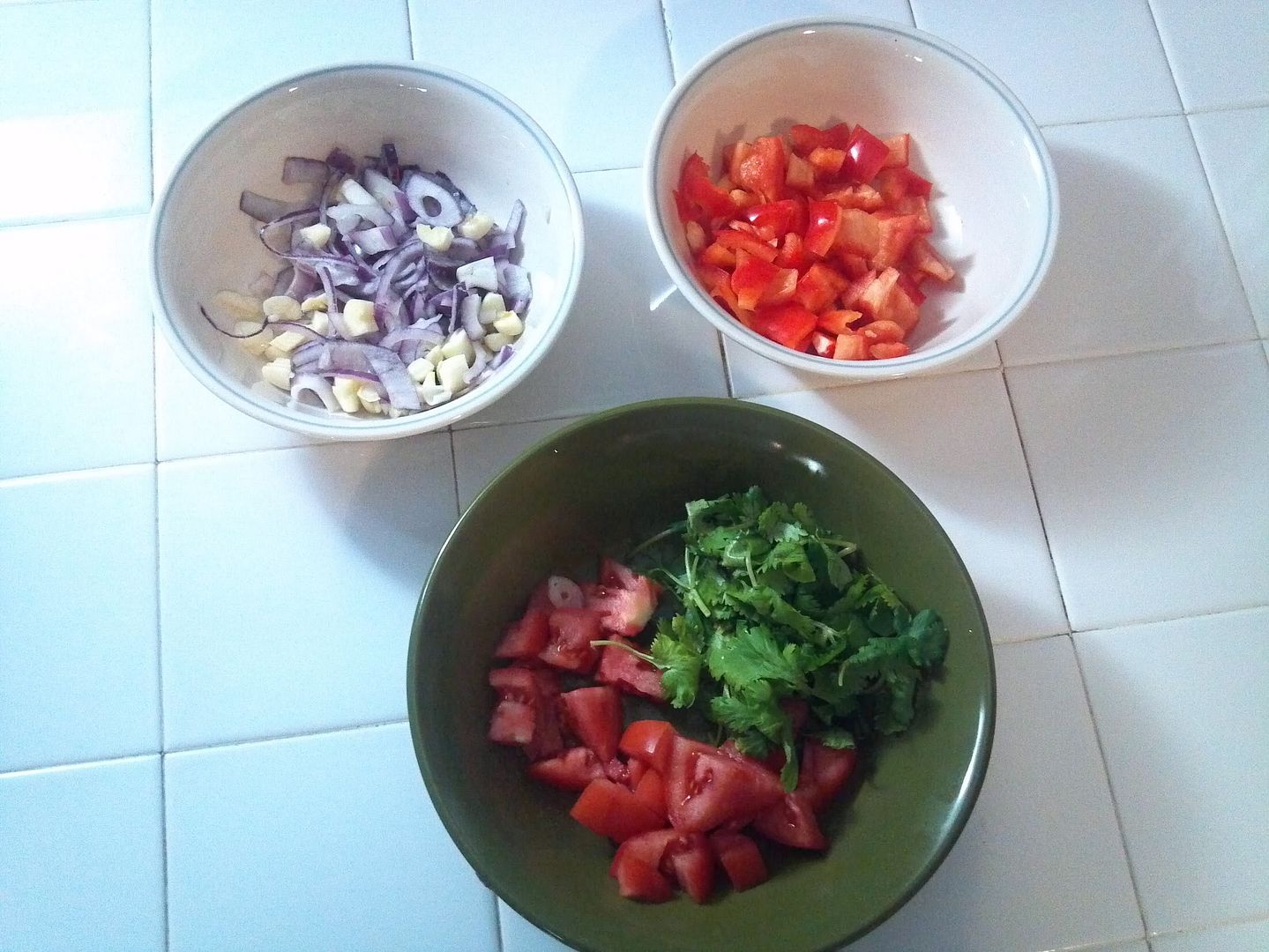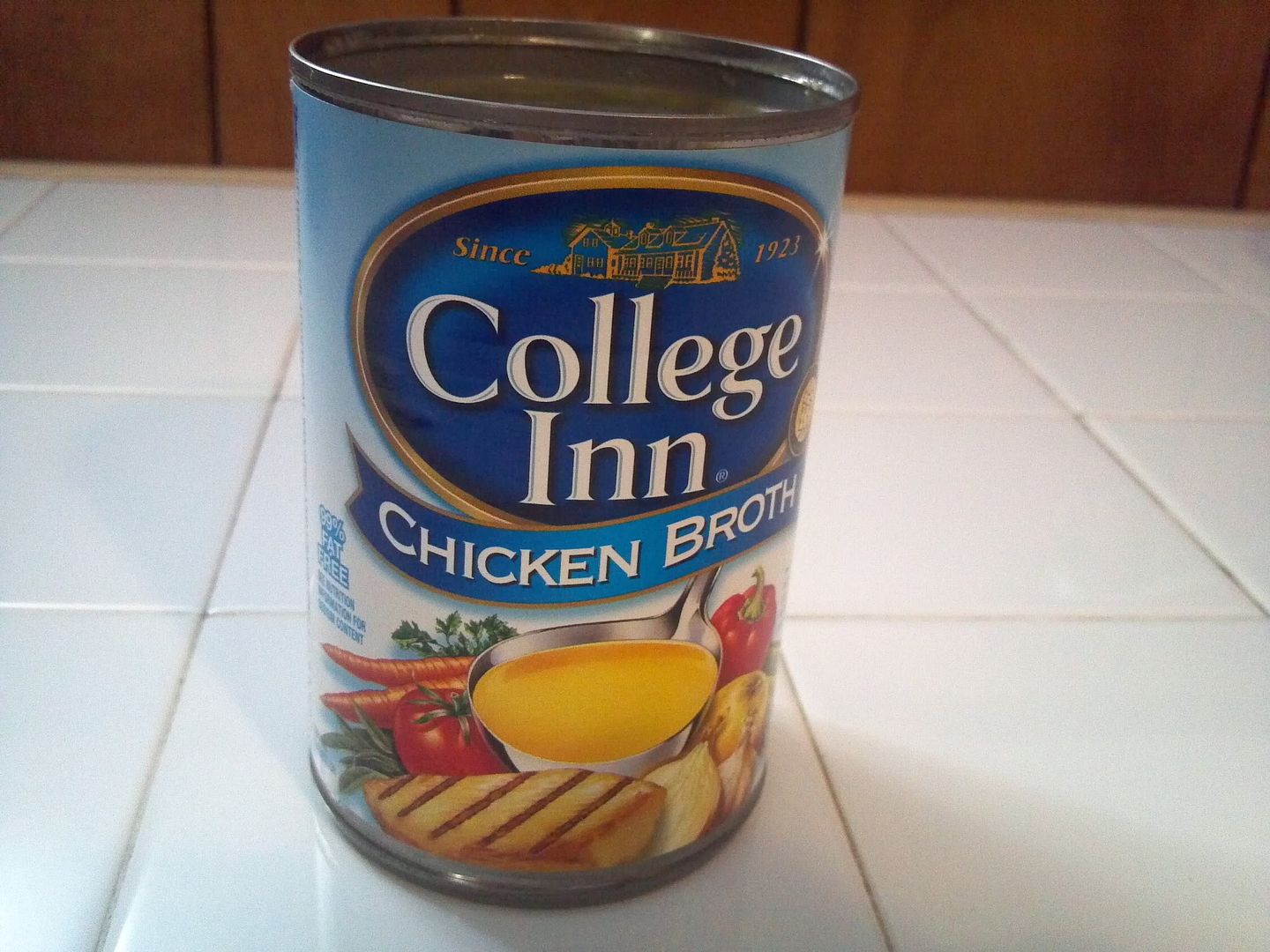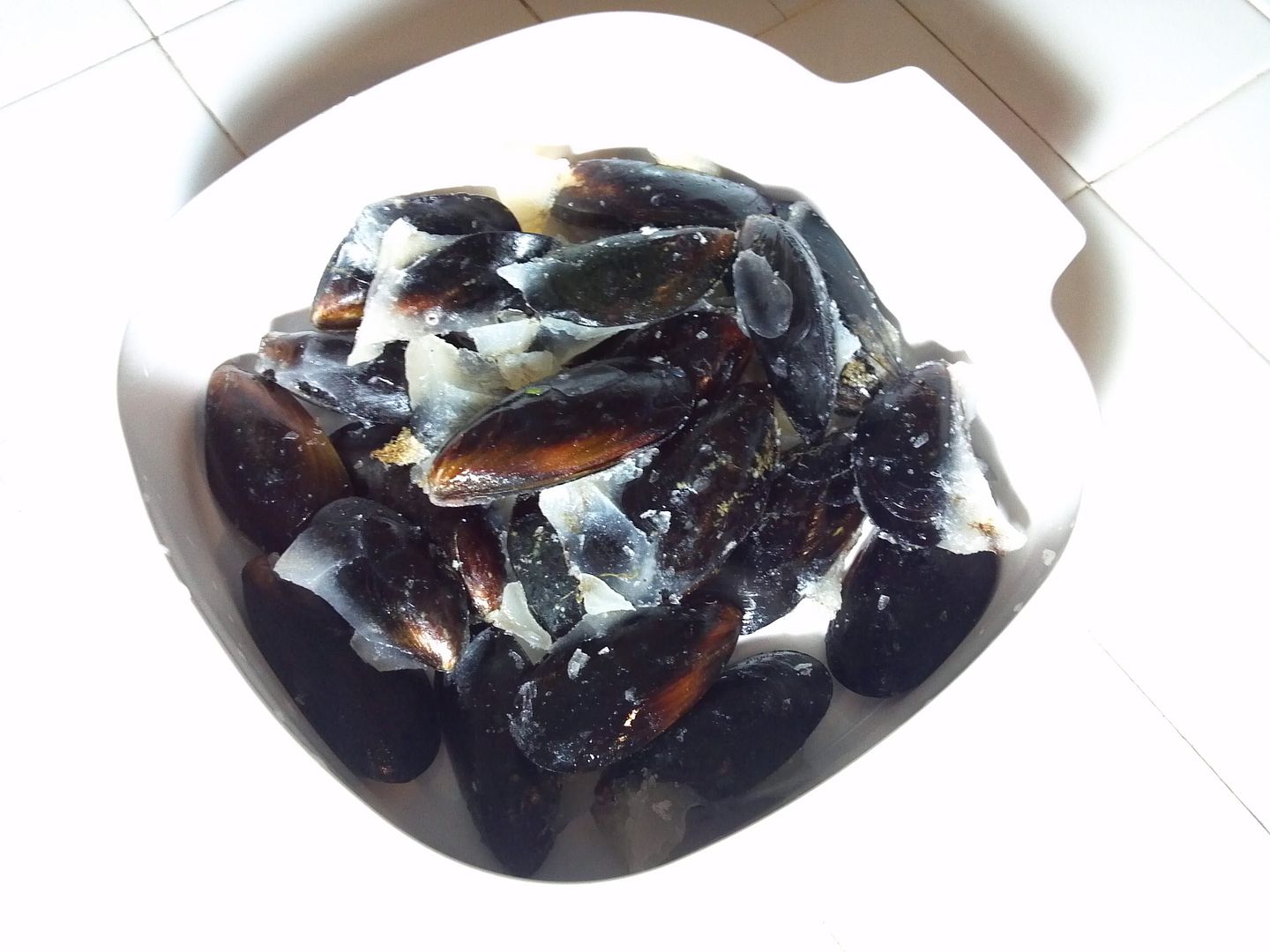 DIRECTIONS
If using Fresh Mussels, rinse them under cold running water while scrubbing with a vegetable brush. Remove the mussel beards as you wash them.
In a medium pot, heat olive oil.
Add chopped Garlic and Onion. Sautee until soft.
The aroma is amazing.
Add chopped Red Pepper and sautee for about one minute.
Add chopped Tomatoes and Cilantro. Sautee for one minute.
Add Chicken Broth, bring to a boil. Cover and simmer for 5 minutes.
Add Mussels. Cover and steam over medium-high heat for 10 minutes, until the mussels open. Remove the mussels that don't open after cooking.
Enjoy your Mussels dish with a Glass of Wine.