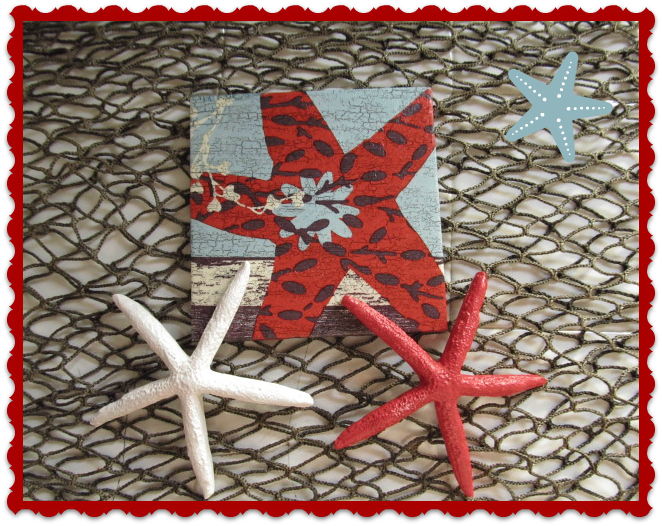 Are you going to the Beach on your Vacation or simply imagining been there?? The Beach is a great source of inspiration when it comes to decorating your home for the Summer. I wanted to bring a bit of the Ocean into my home and Starfish Decor was the ideal choice.
I love the Ocean and everything around it. Starfish is one of my favorite Ocean findings and can be a creative addition to any craft project.
On a trip to a local retailer; I stumbled upon a package of Napkins with a great
Starfish
design.
Immediately I thought of using these Napkins to create a set of Coasters to bring a little Coastal Decor to my home.
Materials:
4 - 4" Square Ceramic Tiles; purchased at Home Depot for 16 cents each
Mod Podge
Foam Brush
Decorative Napkins
Self Adhesive Pads or Cork
Clear Acrylic Sealer
Pair of Tweezers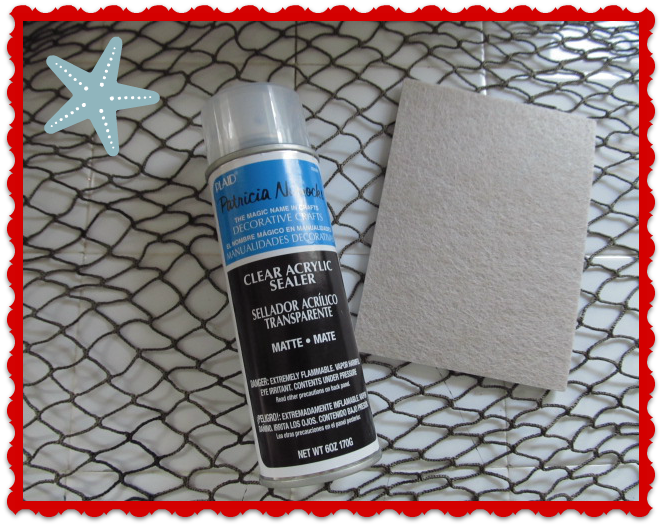 Instructions:
Using Tweezers, remove the outer layer of each Napkin.
Apply a thin coat of Mod Podge all over the tile.
Apply Napkin to tile. Smooth out with the brush or your fingers to remove any air bubbles.
Fold the napkin edges towards the back of the tile. Smooth with the foam brush. Let it dry 5-10 minutes.
Apply 2 more coats of Mod Podge all over the tile. Let dry 5-10 minutes between coats. Let dry completely before spraying the Acrylic Sealer.
Turn tile upside down. Cut a piece of furniture pad or cork to fit the tile and apply it to the tile. For extra protection, spray a few coats of Acrylic Sealer all over the tiles. Let dry completely before using tiles.
I love my Starfish Red and Blue Color contrast. After the Summer ends, these coasters will remind me of the warm and fun times I spent at the Beach.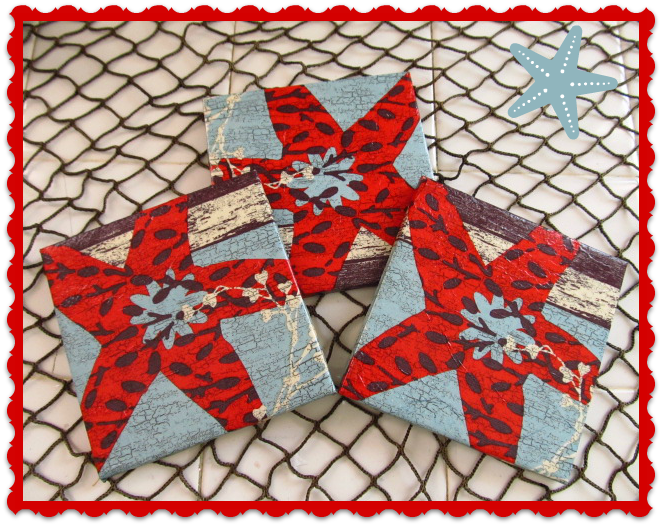 Life is a Beach. Enjoy your Summer.

Linking to:
Today's Creative Blog