Welcome To My First Bead Soup Blog Party....
I am super excited to share my creations as a participant of the 8th Bead Soup Blog Party. To learn more about what a Bead Soup Blog party is all about click
HERE.
My partner
Lori
sent me an array of seed, glass beads, an incredible Pendant and a Beautiful Button I used as my clasp.
This was the Bead Soup I received from Lori.....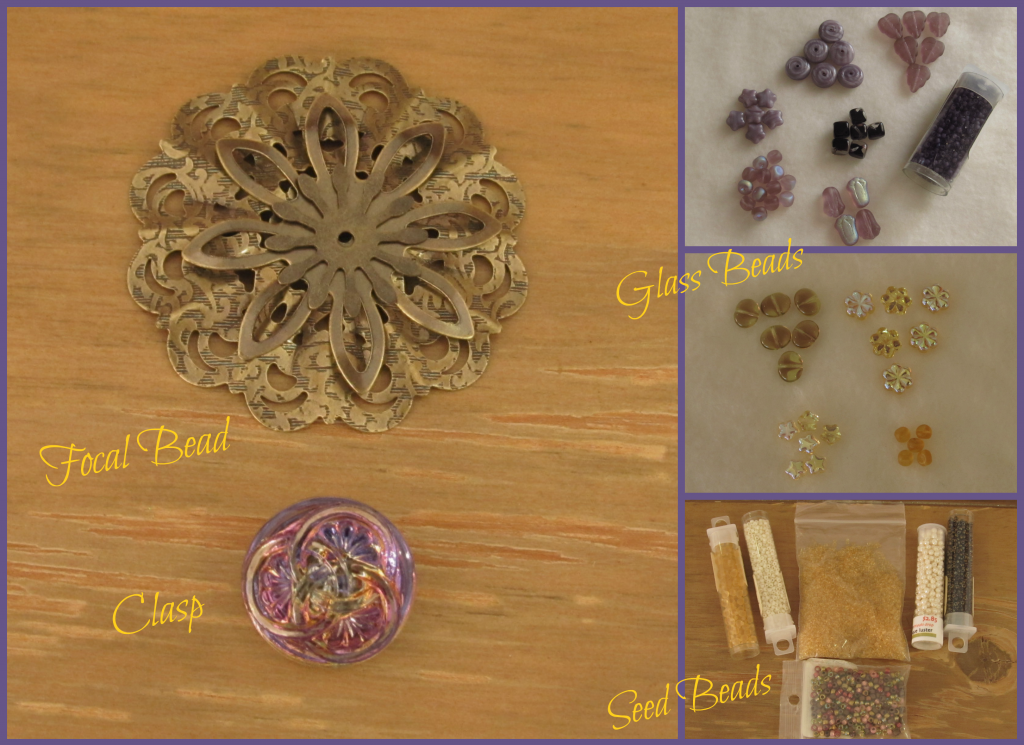 For my first piece, I created a necklace. I decided to add some sparkle to the Pendant by adding Seed and Firepolished beads embellishments and created a Bail using Crossweave Technique. The neck strap for this necklace is a Seed and Firepolished Spiral Rope.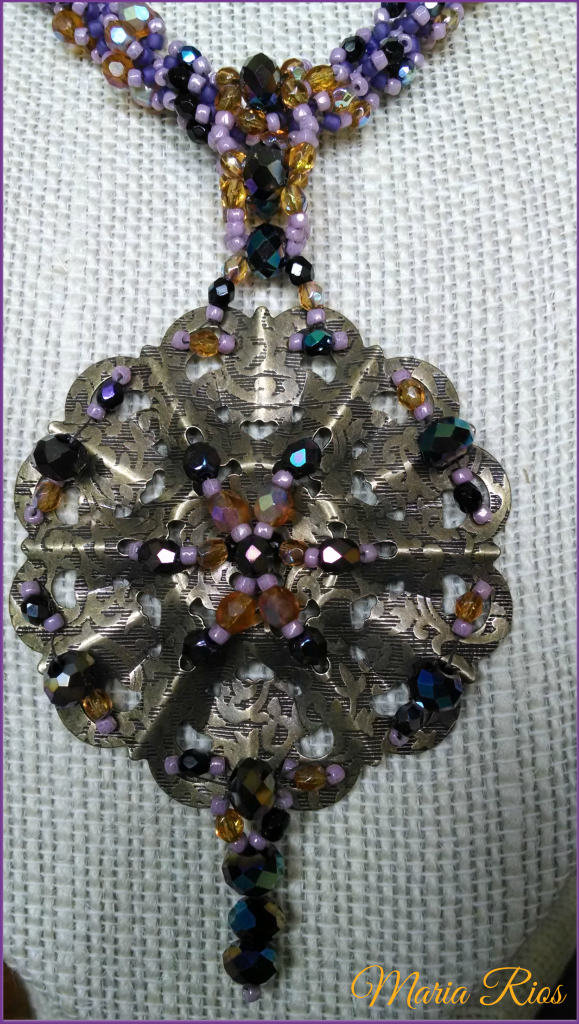 The Necklace's clasp consists of a beaded closure made from the Beautiful Glass button with a basic loop closure.

My second piece is a pair of earrings using Peyote Stitch plus Seed and the cute Star glass beads included in my Soup.

I made a second pair of earrings using Bead Crochet plus Seed and the wonderful Glass Bead mix received with my Soup. The basic construction consisted of 5 seed beads, 1 focal bead repeats; worked into loops.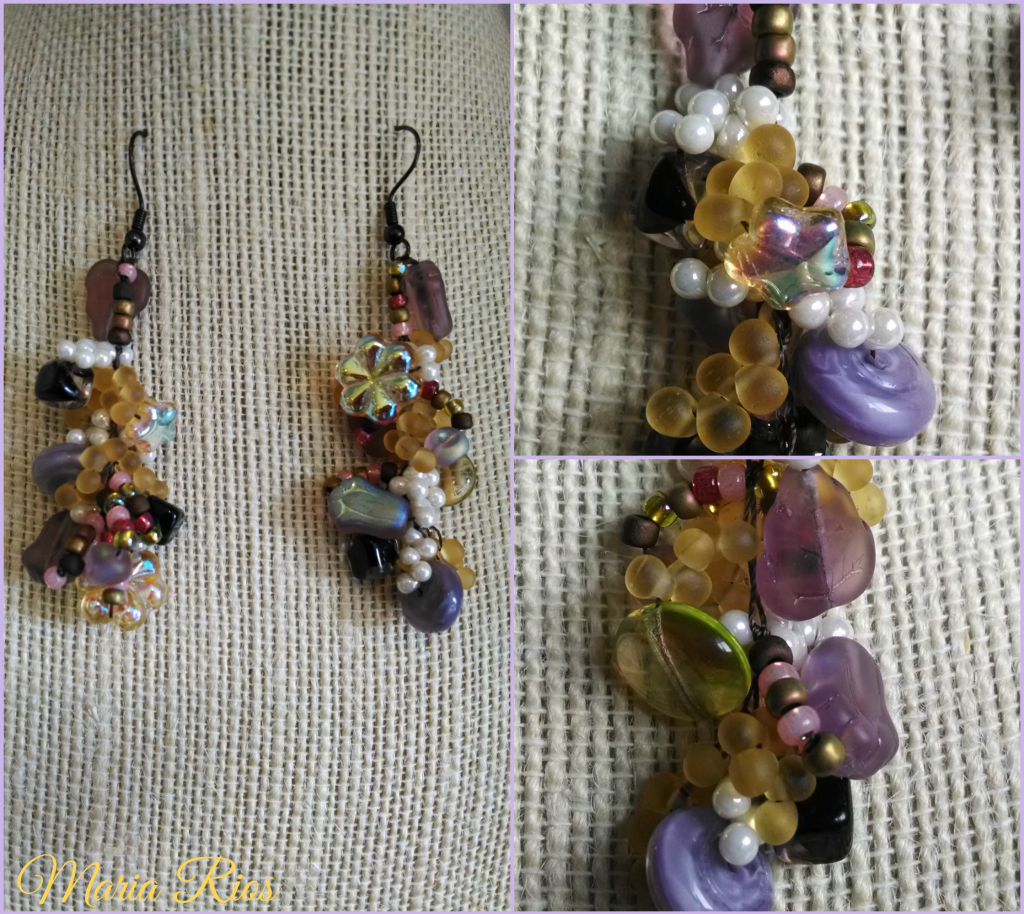 My last piece is a Bead Crochet bracelet using the same bead repeats as for the earrings.

I had fun participating and creating these jewelry pieces. I hope my partner Lori likes what I created with her wonderful Bead Soup. Please visit
Lori's Blog
to view the wonderful pieces she created.
Happy Beading!!!!