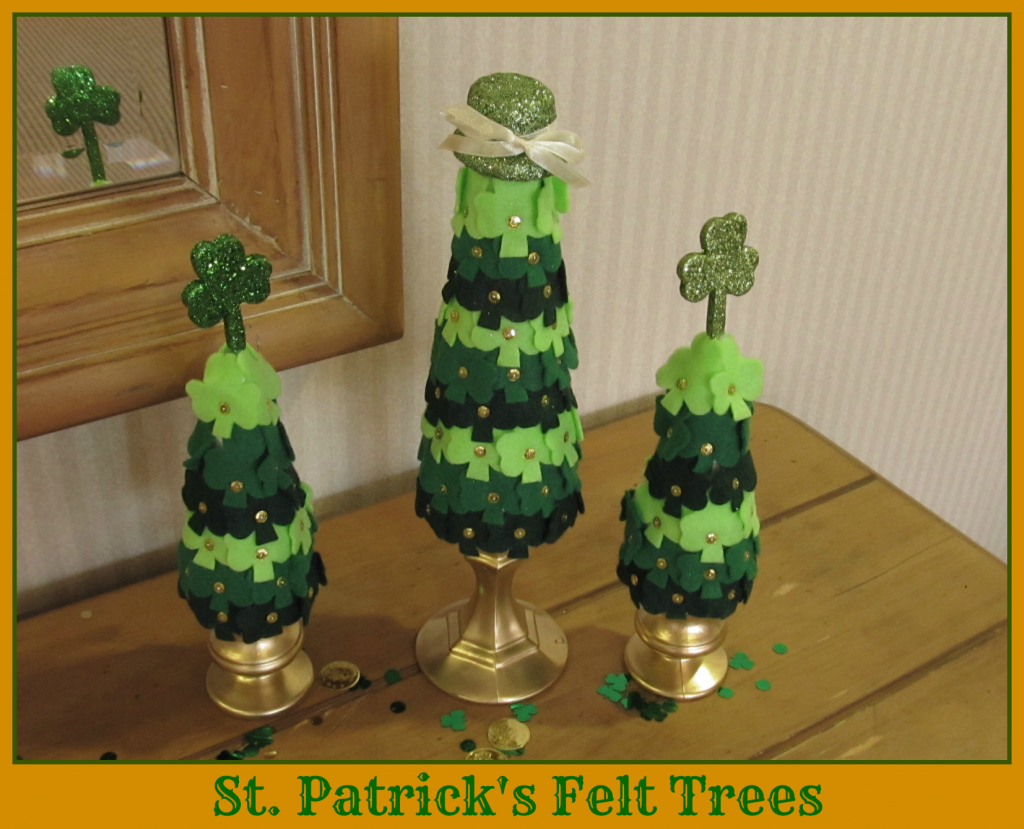 I used my favorite craft supply; Freezer Paper to cut, cut and then cut some more shamrocks out of felt. This sounds time consuming to cut so many leaf clovers, but with my very sharp scissors I was determined to make this a fun chore.
To make your own felt trees you will need the following supplies....
To make it easier to cut small clovers from Felt, I used Freezer Paper and my printer. Cut sheets of Freezer Paper that is just slightly smaller than your printer paper. Tape the freezer paper, shiny side down onto your printer paper sheets at each corner using masking tape.
Load your freezer paper into the printer paper tray. I loaded mine facing down. You might want to check your printer loading directions. Print your template.
For my trees, I printed 6 sheets, 2 for each felt color. Press the Freezer Paper sheets shiny side down onto the sheets of felt using a warm iron-no steam.
If you wish to use my Shamrock Template to make your very own Felt Tree, click on the right arrow to download and print the file.
PLEASE NOTE:
this file is for Personal use only. Please do not claim or sell it as your own!!!
Spray paint your glass candlestick. I gave mine two coats. Let dry completely.
Cut your felt clovers. Starting from the bottom of the cone, begin pinning your clovers using the sequins and pins, overlapping the clovers as you go. Continue pinning your clovers working in rows.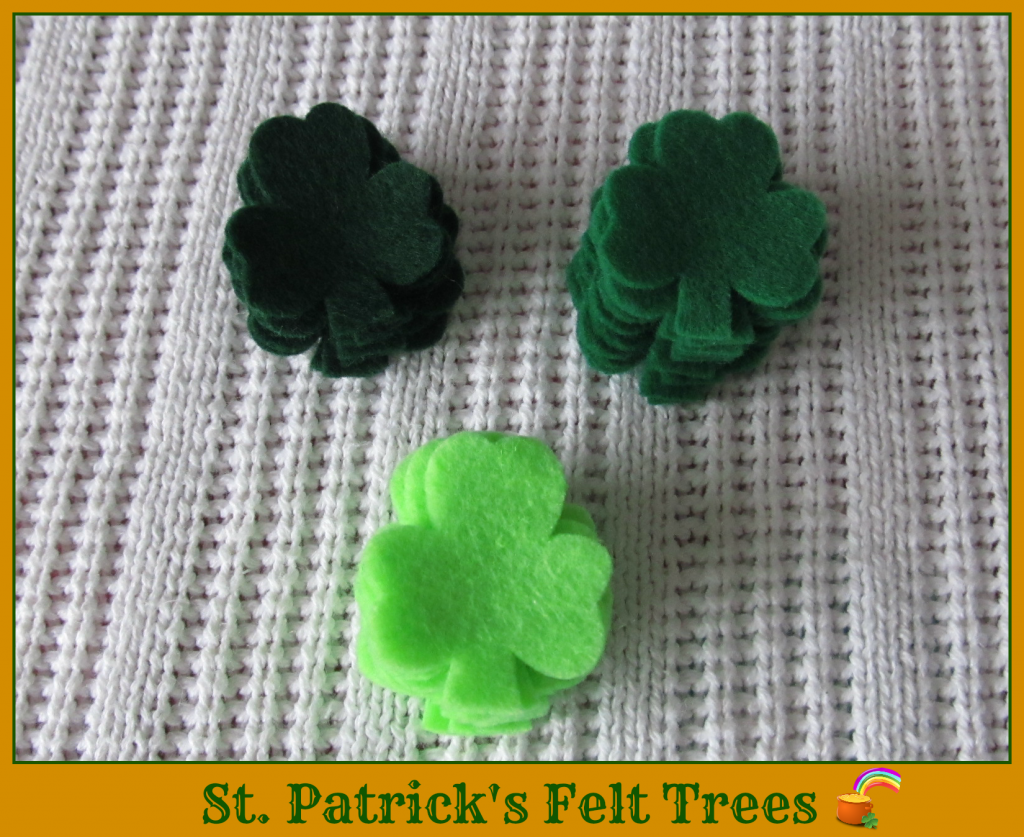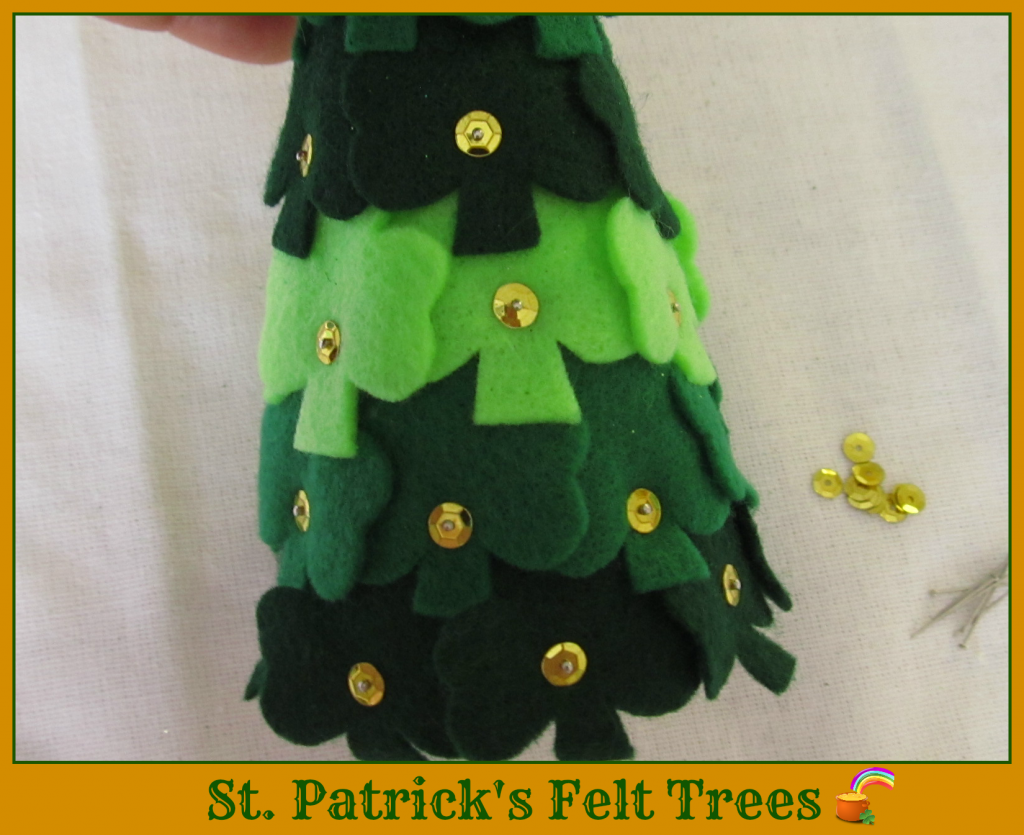 I cut down the St. Patrick's pick wires to about 2 inches. After your cone is completely cover with the felt clovers; hot glue the pick onto the cone's top. Let dry completely. Finally, glue the candlestick to the bottom of the cone.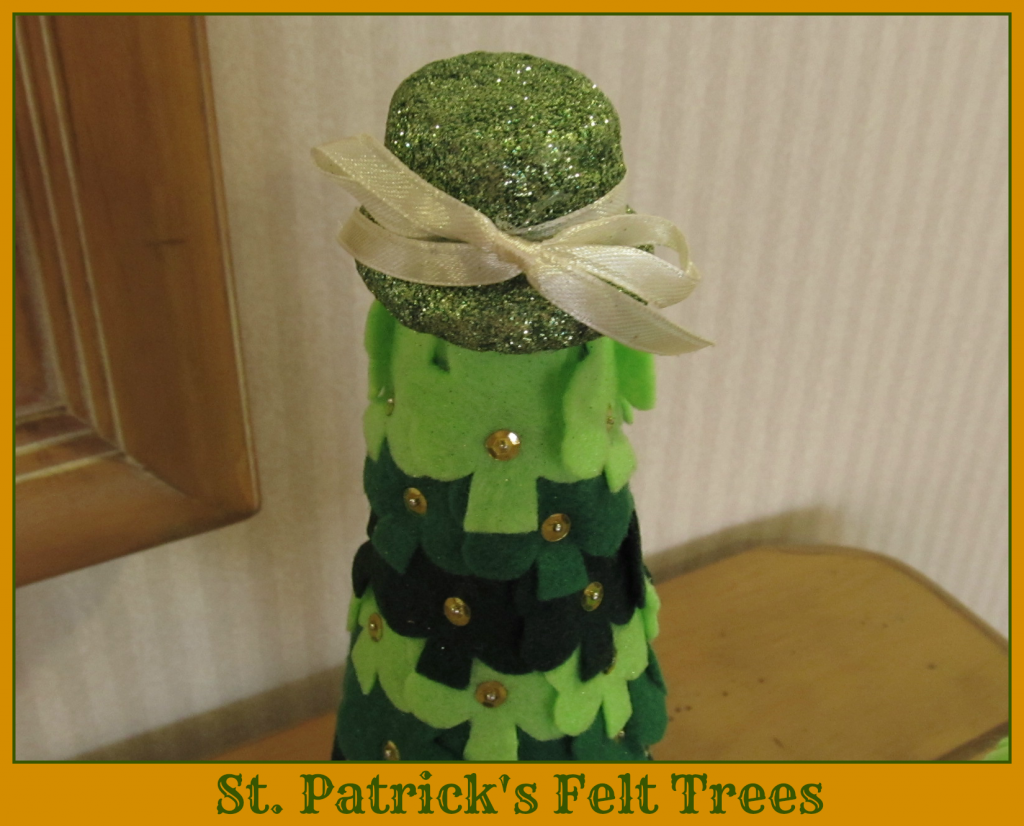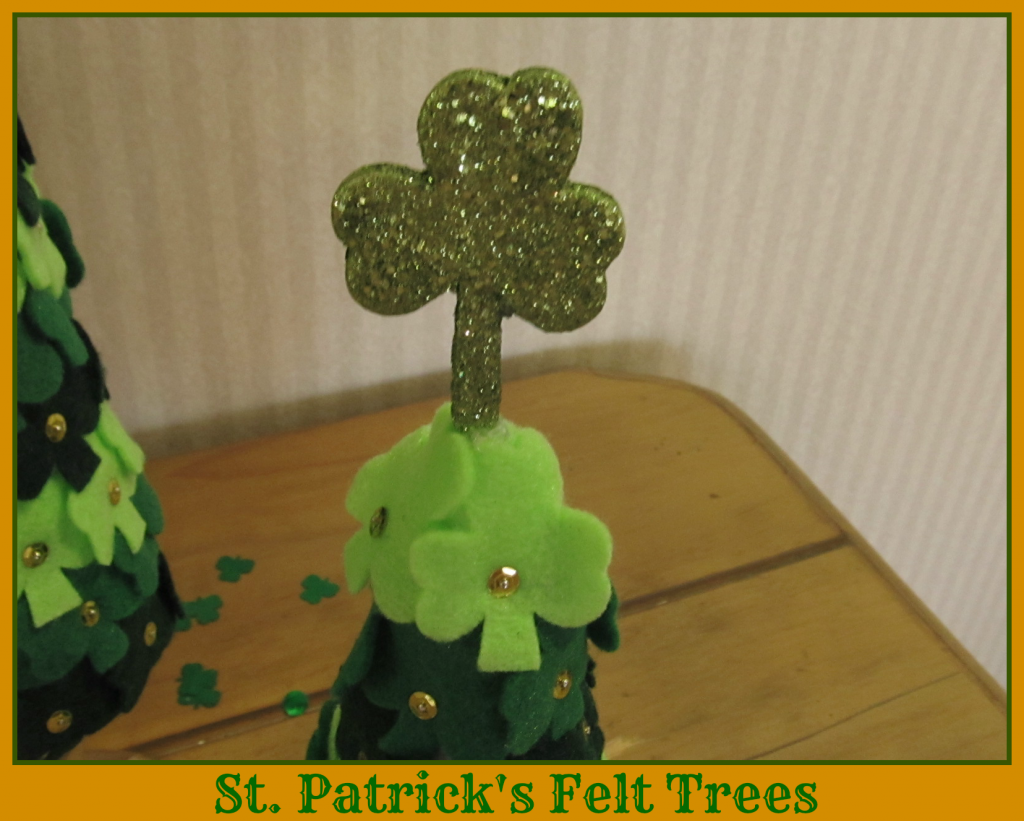 I love how my St. Patrick's Felt Trees turned out. The Gold candlesticks complement the Gold sequins beautifully...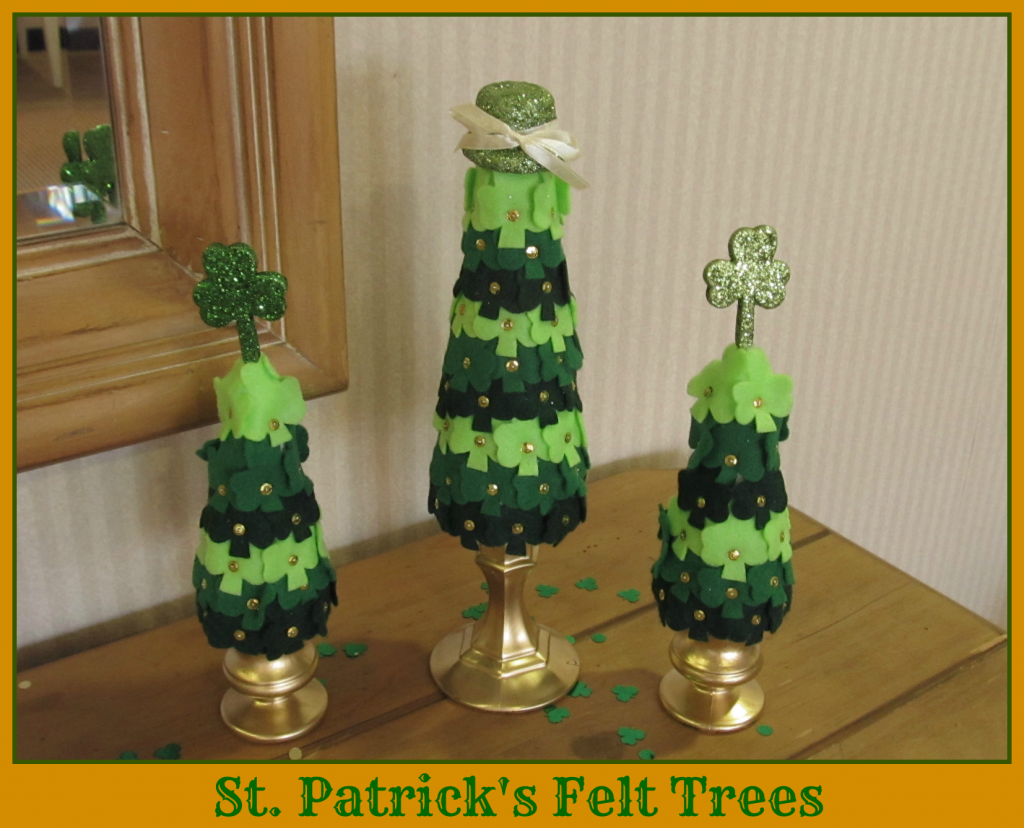 Happy St. Patrick's Day!!!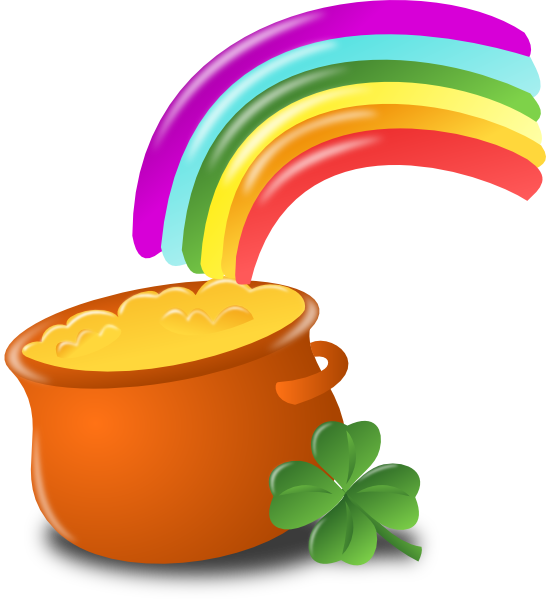 Featured on:
Linking to: