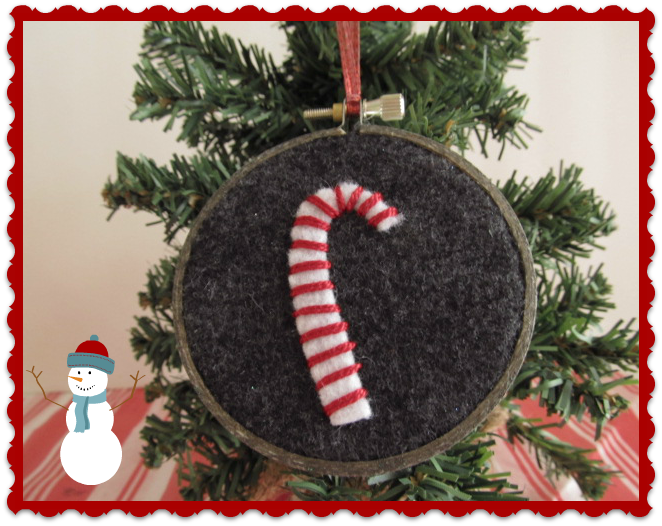 HAPPY HOLIDAYS!!
Christmas is a wonderful time to share a joyful spirit with those around us. I love to create Christmas gifts for my loved ones. Nothing compares to the pleasure of giving handmade gifts to special people.
I was paired up with Liz from
Here's to Handy Andy.
We exchanged ideas and I decided to create Candy Cane Ornaments using an embroidery hoop. Liz loves candy cane anything for Christmas.
To begin, I gathered the following materials:
Materials:
3" Embroidery Hoop
Black felt
White Felt
Red Embroidery Floss
Embroidery Needle
1/8" Red Ribbon
Glitter - optional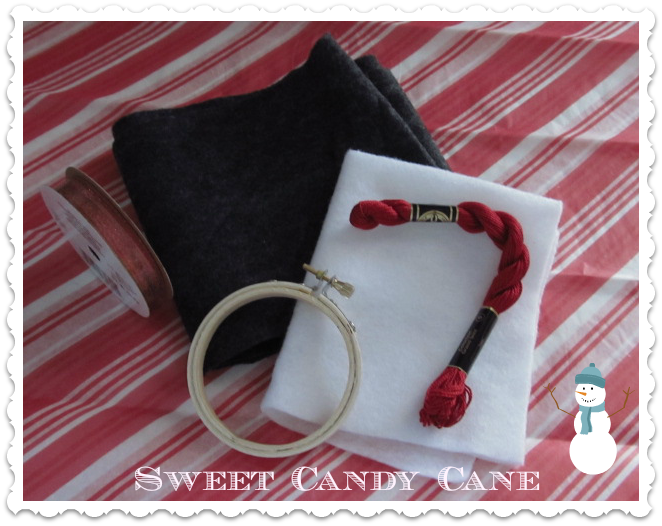 Fabric or craft glue
Foam Brush
Freezer Paper
Metallic Glaze - I used Martha Stewart's Metallic Glaze in Black Coffee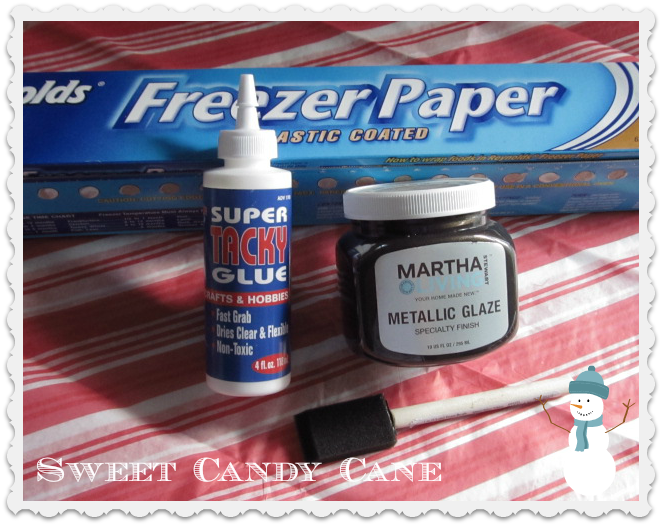 Directions:
Trace a 3" and 4" circles onto the dull side of the Freezer Paper. This is the first time I use Freezer Paper. I love this product as it adds more stability to the felt, which makes cutting a breeze. To trace the 3" circle, I used the outer hoop section. The 4" circle was traced using a plastic ice cream cup.
Trace a 1/4" wide X 2" long candy cane - not shown.
Using the foam brush, apply glaze to both hoop sections. Apply glitter while surface is still wet. Let dry completely.
Cut Freezer Paper designs leaving approximately 1/4" around tracing lines.
Arrange designs on felt.
Iron designs onto the front of the felt pieces. Do not use the steam setting.
Cut out the ironed designs using the tracing lines as a guide.
Remove Freezer paper from the designs.
Stretch felt onto the inner embroidery hoop. Attach outer hoop and tight hoop screw.
Using the embroidery floss, make 14-15 long stitches over the candy cane to hold it in place.
Turn hoop over and cut any excess felt. Glue the 3" circle to the back.
For the ornament's hanger, take a piece of ribbon and tie both ends together. Thread ribbon through the hoop's screw.
And here it is.... The
Sweet Candy Cane
ornament.
I hope Liz likes it.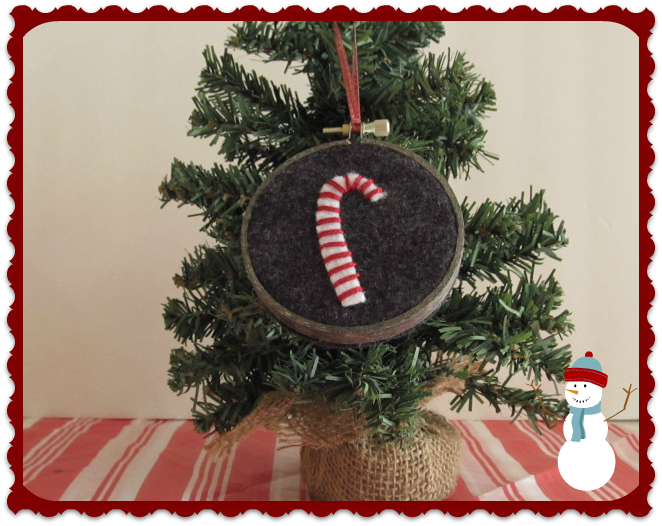 I received this beautiful ornament from Liz. She wrapped a glass ball with burlap and Christmas fabrics. I love it... Thanks Liz...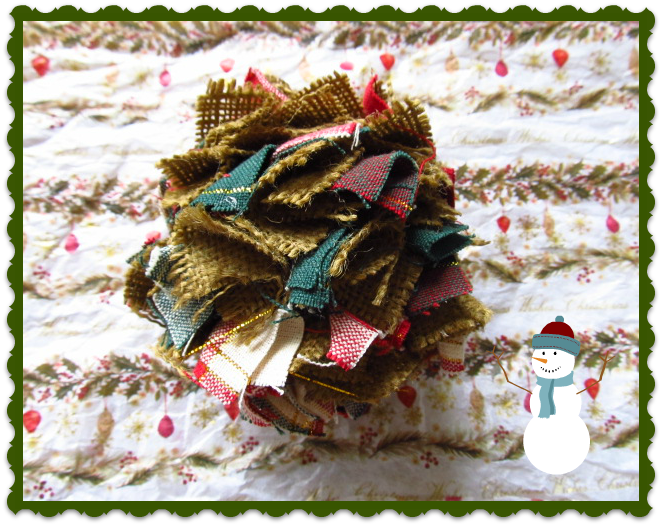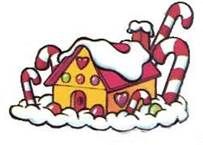 Linking to:
Today's Creative Blog
debbie-debbiedoos