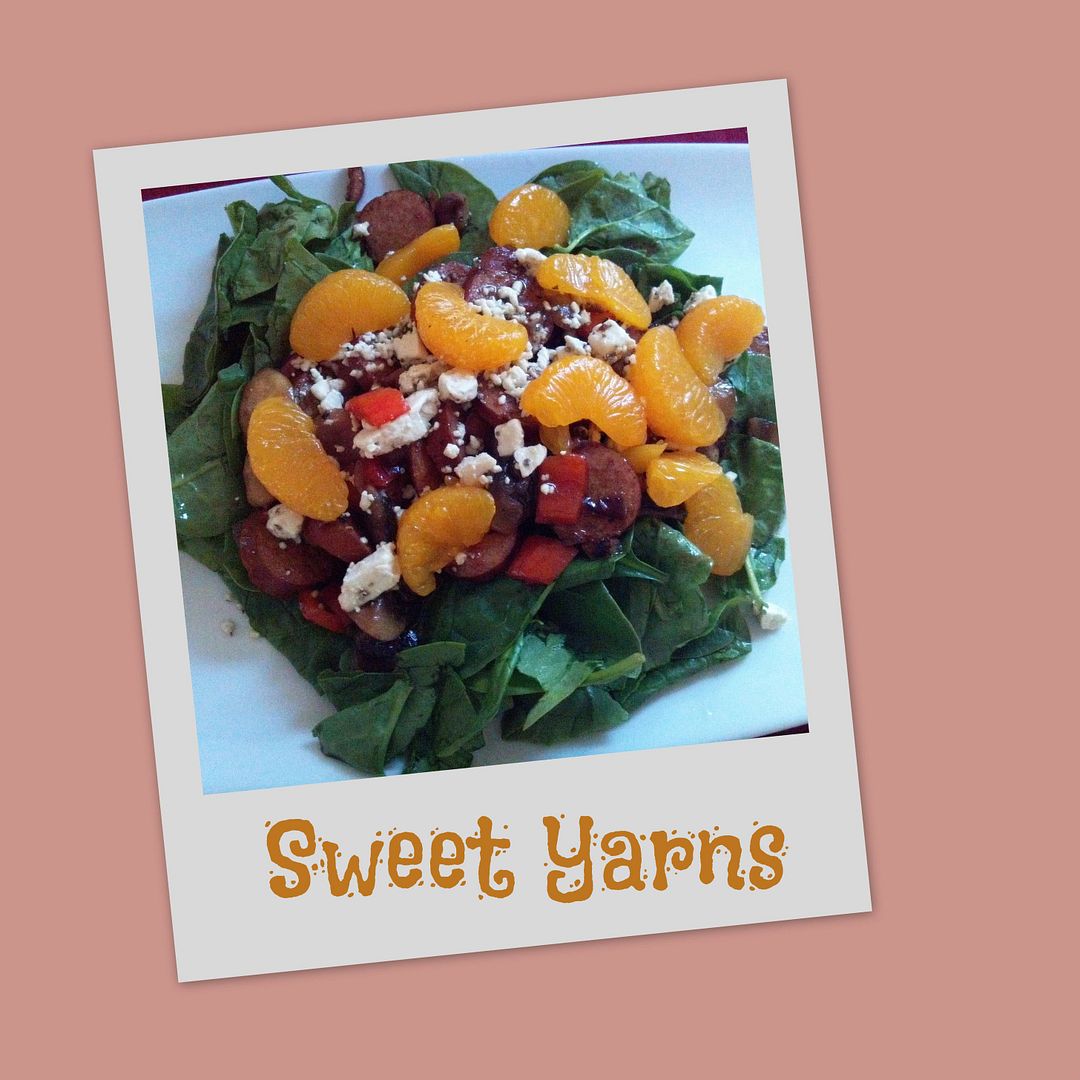 I love experimenting with different ingredients when making a Salad and substituting the Green Lettuce with Spinach. Who does not like a good salad with a little Meat??? I do..... Chicken Sausage has become a favorite addition to my salads. Chicken Sausage can be found at many supermarkets and Walmart; look for brands such as Hillshire Farm and Johnsonville. Here is what you need to make this scrumptious Salad...
Ingredients:
1 package (12oz.) Chicken Sausage, cut in thin slices
1 medium Red Pepper, chopped
1 package (8oz.) Fresh Sliced Mushrooms
1 small Red Onion, chopped
2-3 Garlic Cloves, chopped
1 cup Feta Cheese. I used Athenos Garlic Herb
1 bag (10 oz.) Spinach
2 cups(4oz.) Dole Mandarin Oranges, drained
2-3 tbsp. Olive Oil
1 cup Balsamic Vinaigrette Dressing
I used Ken's Steak House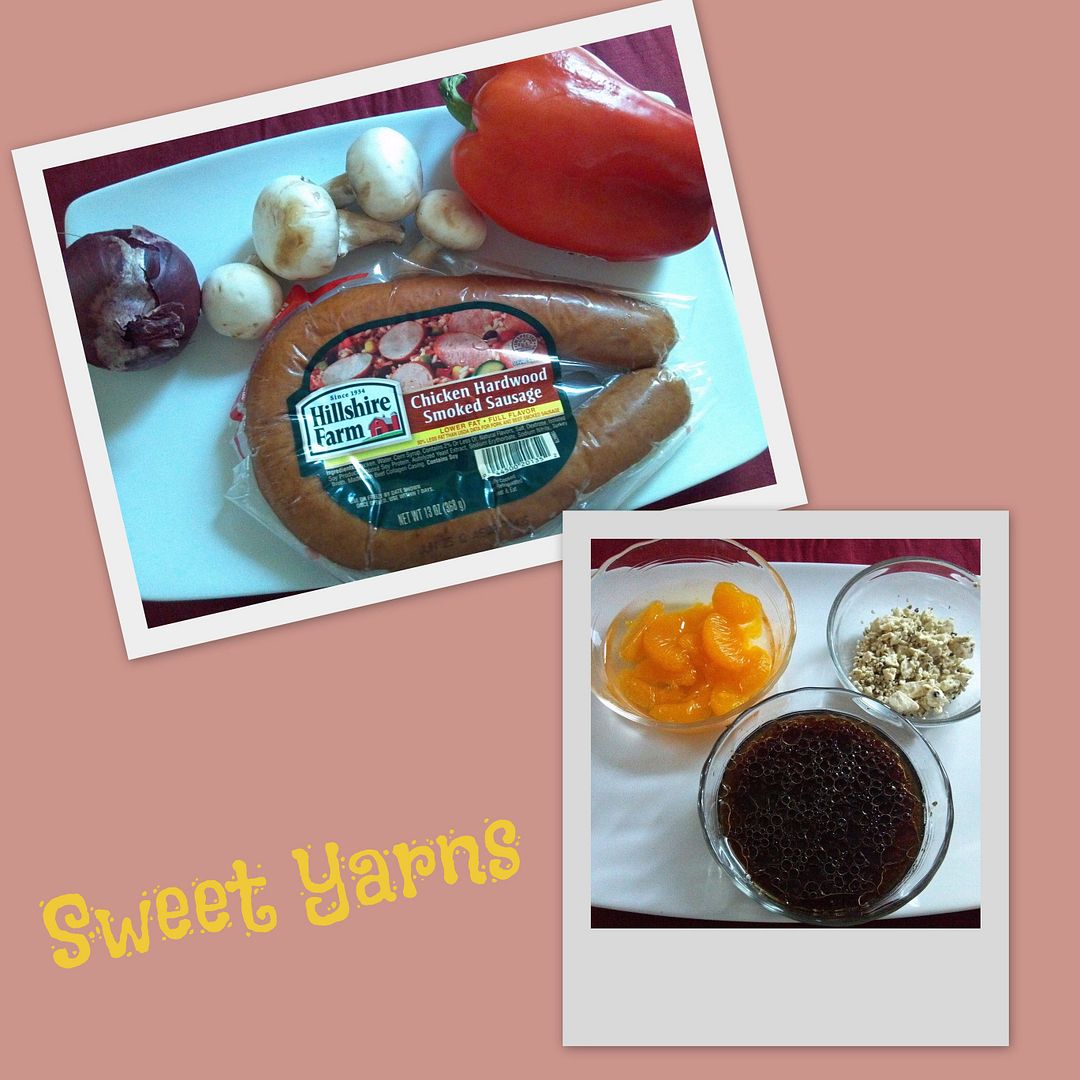 Directions:
In large Sautee Pan; heat Olive Oil. Add onion, red pepper and garlic. Cook until vegetables are soft.
Add Mushrooms and cook for 5-10 minutes.
Set vegetables aside.





Add sliced Chicken Sausage to the pan and saute for 10-15 minutes.
Add vegetables and Balsamic Vinaigrette. Cook an additional 15-20 minutes, or until the Dressing thickens.





Lay a bed of Spinach on your serving plate. Arrange Medley on top. Sprinkle with Feta Cheese and Mandarin Oranges.
And here it is...
I love the bright color from the Mandarin Oranges.
What do you think?? Is it a Meal or simply a Salad? You Decide!!!
In the words of Rachel Ray; "DELISH"....
Bon Appetite.